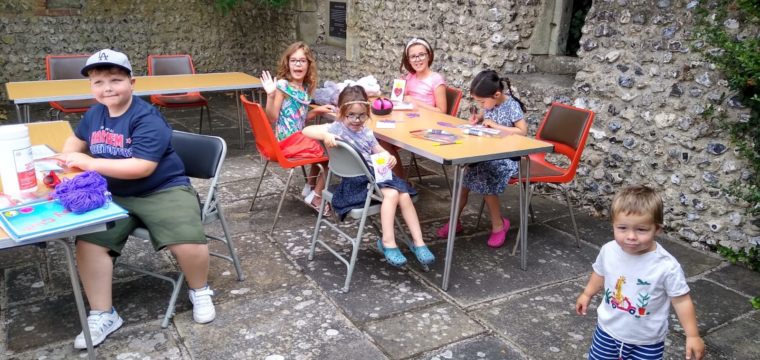 Most weeks children and babies stay in for part of the service and then we run Sunday Club 
in the church hall for children aged from around 3 upwards, while babies and infants under 3 years can often be looked after in our creche.
We have been missing all the children while we cannot meet and have been doing some craft at home. See if you can spot who is looking good in their glasses!