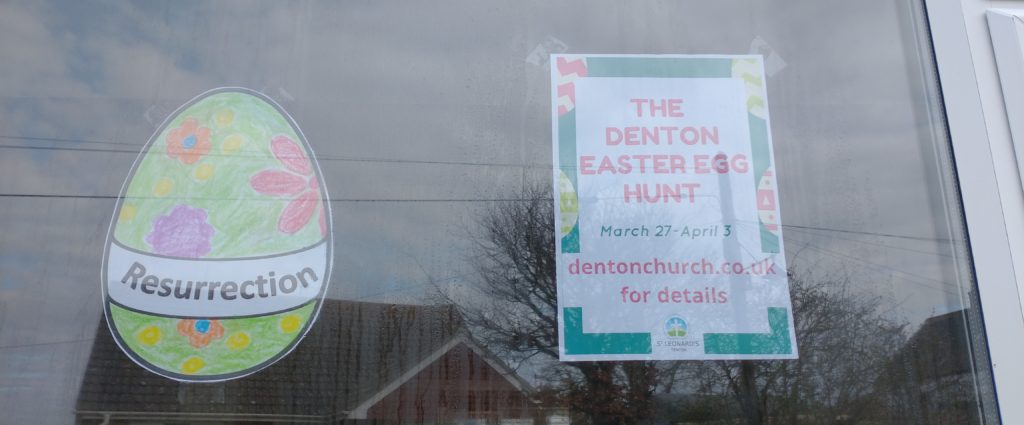 Can you find all the eggs?
This Easter, Denton Church would like to invite you to join in a massive Easter egg hunt all over Denton, South Heighton and Mount Pleasant.
All the eggs will be displayed in house windows that look out on the roads (you can print off the map to see roughly where to find them). Each egg has a unique Easter word, and you need to write down as many of the words as you can find.
The Easter egg hunt will run for one week from Saturday 27th March. Then on Saturday 3rd April, any time between 2 and 4 pm, come to Denton churchyard in Heighton Road to claim your prize for taking part. Bonus prize for finding all the eggs (and words!)
Happy Easter!
You are also invited to our Easter weekend services, which will be in person, in the church.
Our Good Friday service is at 10am on Friday 2nd April.
Our Easter Sunday service is a service for all the family, at 9.30am or 11am on Sunday 4th April.
Good Friday Service: 10am, Friday 2nd April Easter Sunday Celebration: 9.30 and 11, Sunday 4th April